Web Cams
Here is a list of web cameras setup by various organizations
Hi-Tide Resort Moclips, WA
Hi-Tide Resort
Camera ID: 1273
Description: You can not see China from here, but it exactly due west thousands of miles away. And you can see the glory of the Pacific Ocean year round. Right out front is Moonstone Beach, to the right is the moclips river and due North gander at magnificant Point Grenville. Hi Tide Resort is a 33 Unit condo complex right out on the beach, a one of a kind location. Escape to the quiet, peaceful world in your own private paradise.
Ocean Shores, WA Duck Lake
Duck Lake in Ocean Shores, Washington
Camera ID: 0161
Altitude: 40
Latitude: 47.994997
Longitude: -124.151141
Description: Smack dab in the middle of the town of Ocean Shores is Duck Lake. Just one of the many canals bisecting the peninsula.
Source: WeatherUnderground.com
Quinault River Inn
Quinault River Inn
Camera ID: 0182
Altitude: 190
Latitude: 47.459262
Longitude: -123.890409
Description: Beautiful views of the serene lower Quinault River grace every room at the Inn. Our quiet location is easily accessed from Highway 101.

Comfortable, pillow-top queen beds, updated baths, Native American artwork, and photography of the Olympic Peninsula appoint every room, making your stay memorable.

In addition to energy-efficient heat pumps with summer air conditioning, we offer 32? HDTV, free WiFi, and smoke-free rooms. Our entire facility has been fully renovated including our inviting covered deck.
Source: QuinaultRiverInn.com
Wishkah Valley School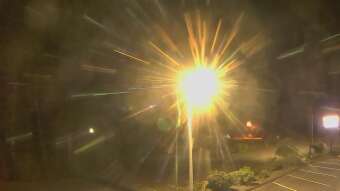 Wishkah Valley School
Ocean Shores Washington Airport Cam
Ocean Shores Washingotn Airport Cam
Camera ID: 1366
Altitude: 30
Latitude: 46.952061
Longitude: -124.131616
Description: On the East side of the Ocean Shores Peninsula, running North South is the city's small plane airport. A great view to the East across the Grays Harbor basin. On a good day you can see Mount Rainier too.
Astoria-Megler Bridge Washington Side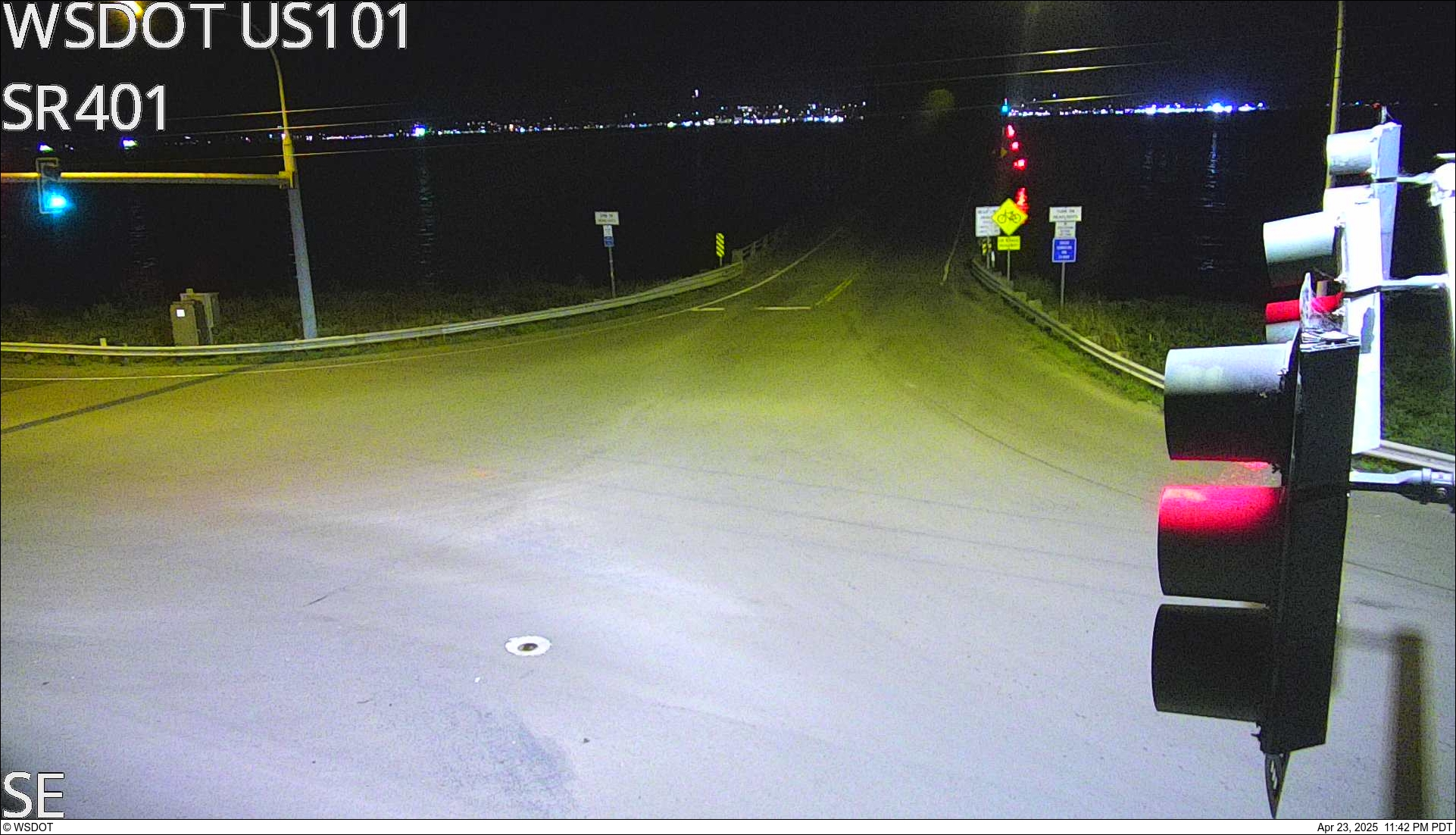 Astoria-Megler Bridge Washington Side
Camera ID: 0136
Description: The Astoria-Megler Bridge Cam looks south from the Washington entrance to the bridge, nestled between the Lewis & Clark Expedition's Station Camp and Dismal Nitch.

The Astoria-Megler Bridge is just over four miles long (21,474 feet) crossing the Columbia River at its mouth. The main span is a 2,468-foot steel cantilever through truss, and is flanked by five steel deck trusses, one hundred forty 80-foot concrete deck girder spans, and, at the Washington end of the bridge, seven 350-foot steel through truss spans.

The southern high steel girder section of this bridge forms the world's longest continuous truss bridge, with a 1232 feet span. The bridge was designed jointly by the Oregon and Washington state highway departments. Construction was begun in 1962, and completed in 1966. This bridge was subject to a toll for 30 years but the toll booths have now been removed.

Thanks to the Washington Department of Transportation for allowing us to showcase the Bridge Cam on this site. This cam experiences extreme weather and is, as a result, offline from time to time, particularly during the stormy winter months.
Source: WSDOT.gov
Long Beach Clam Cam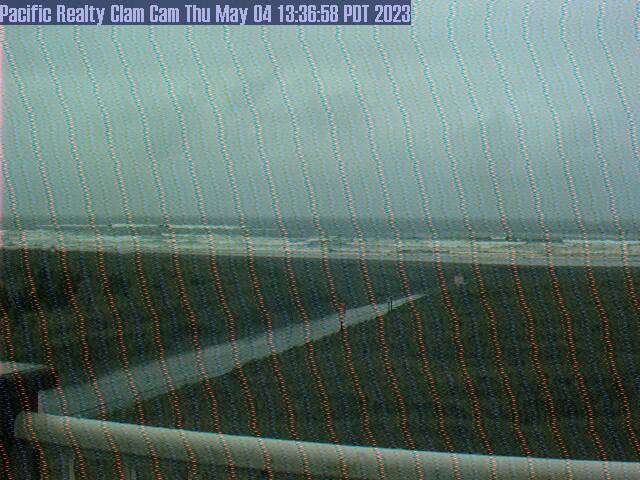 Pacific Realty Clam Cam
These cameras are outside of the area, but may be of interest.
Olympic Natural Resources Center
A view from ONRC looking northeast through the trees to the City of Forks.
Camera ID: 0083
Description: A view from ONRC looking northeast through the trees to the City of Forks. Forks, WA.
Source: ONRC.Washington.edu
La Push and First Beach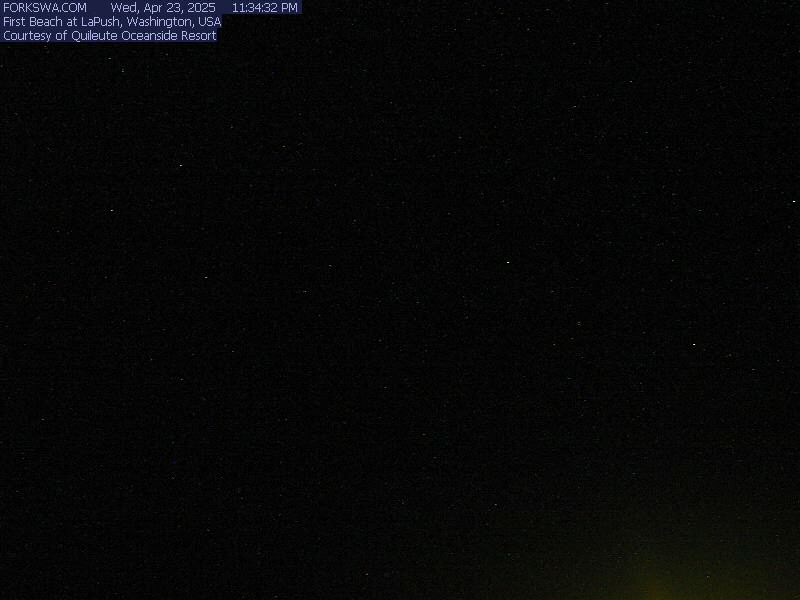 Camera ID: 0066
Description: La Push, Washington is a popular place for fishing, whale watching, beach walking, and surfing. It is home to the Quileute Indian Tribe and part of Clallam County.
Source: QuileuteOceanside.com
James Island at La Push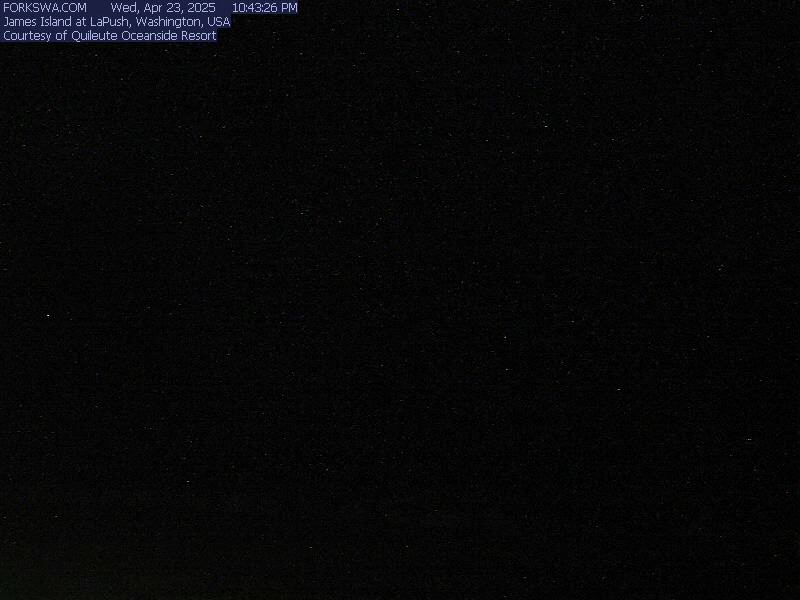 Sea Stacks James Island Quileute Oceanside Resort
John Wayne Marina 2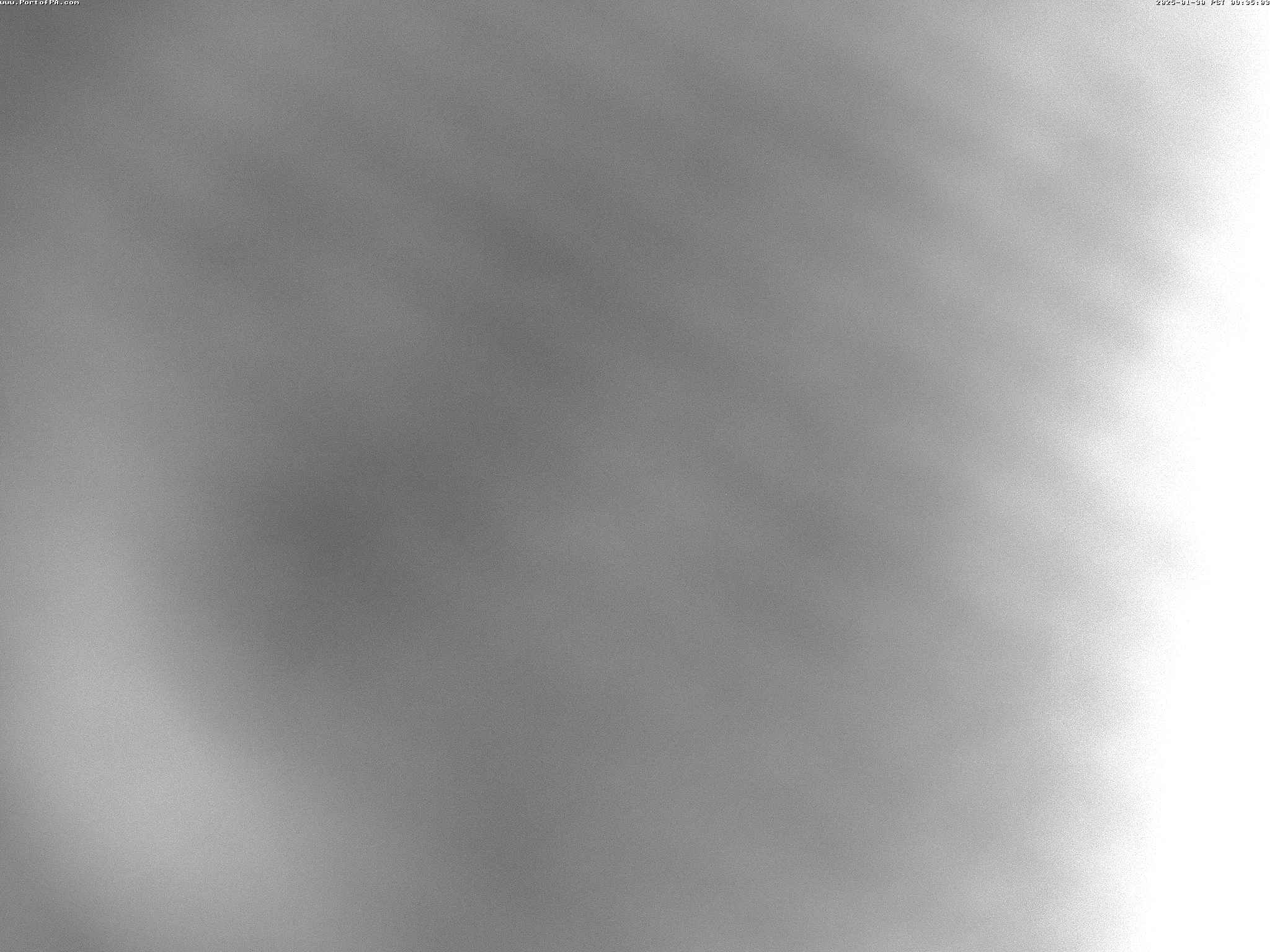 John Wayne Marina Webcam 2
Camera ID: 0080
Latitude: 48.062545
Longitude: -123.041450
Description: John Wayne Marina, featured in the June 2003 issue of SEA Magazine as Best of the West for small marinas, was constructed in 1985 on 22 acres of land donated by the John Wayne family.
John Wayne Marina, is a popular spot to cast off from the Olympic Peninsula into the Strait of Juan de Fuca and Puget Sound. Just minutes from Sequim, it is a great place for a day trip or to eat at the on-site restaurant.
Source: PortofPA.com
Long Beach Heron Cam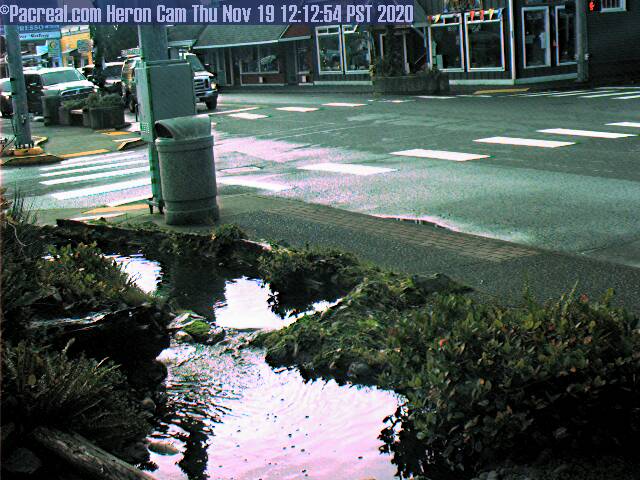 Pacreal.com- Heron Cam
Camera ID: 0138
Description: The Long Beach Heron Cam is a live web cam which updates its images here every 45 seconds. This camera views the fountain and pond in front of Pacific Realty at the main downtown intersection of Long Beach, Washington (Bolstad & Pacific Hwy).

When the natural fountain was created in 2000, the pond was stocked with a variety of goldfish. It didn't take long for local Great Blue Herons to start gazing from the sky, working up the courage to drop down for an easy meal. The notably cautious and elegant birds soon began dropping in for a quick snack with some regularity.

If you visit often you may see one of these regal birds swooping in for a fishy tidbit. Thanks to Pacific Realty for allowing us to showcase the Heron Cam on this site.
Source: FunBeach.com
Olympic National Park Hurricane Ridge
Camera ID: 0072
Latitude: 47.933260
Longitude: -123.409627
Description: Hurricane Ridge, found a short drive from Port Angeles into the Olympic National Park, is almost 5,200 feet high. In the summer it is popular for hiking and sight-seeing. In the winter visitors can ski, snowboard, snowshoe, and sled.
Source: NPS.gov
Port Angeles Inn Webcam
Camera ID: 0071
Description: Port Angeles, Washington is a popular destination for people looking to do outdoor activities in the Olympic National Park. It also is the docking point for the Coho and Victoria Express ferries to Victoria, BC. The natural harbor created by Ediz Hook allows a safe haven for boats of all sizes.
Source: PortAngelesInn.com
Sandridge Road Weather Cam
Sandridge Road in Long Beach
Camera ID: 0143
Description: The 642weather Cam is located on Sandridge Road in Long Beach, WA near Pioneer Road. It looks E-NE toward the Willapa Hills and updates its image every 5 minutes.

For a lot of great weather tools, time lapse and other images from this cam, visit 642weather.com.

Thanks to the 642weather.com, owner/operators of the Weather Cam.
Source: 642weather.com
Day view
Night view
Day/night view
Live view