Web Cams
Here is a list of web cameras setup by various organizations
Sand Dollar Inn
Pacific Beach WA Vacation Rental Condos
Camera ID: 0223
Altitude: 50
Latitude: 47.207896
Longitude: -124.202561
Description: There are lots of places to stay on the Washington Coast, but Pacific Beach is the cutest little place around. No giant steps to traverse to the soft sand. No miles to hike to see the mighty Pacific Ocean.

The Sand Dollar Inn & Condos offer comfy, cozy condos just a block or so from the sandy beach, on a flat easy stroll. See our nifty patio for barbecue, clam cleaning stations and picnic areas.

You will always find our rates affordable and our smiles affable. Please come stay with us. And keep an eye on the web cam, so you can see the sun and surf anytime.
Source: SandDollarCondos.us
Ocean Shores, WA Duck Lake
Duck Lake in Ocean Shores, WA
Wishkah Valley School
Wishkah Valley School
W7HGA's Webcam in Raymond
W7HGA's Webcam in Raymond, WA
Astoria-Megler Bridge "WA"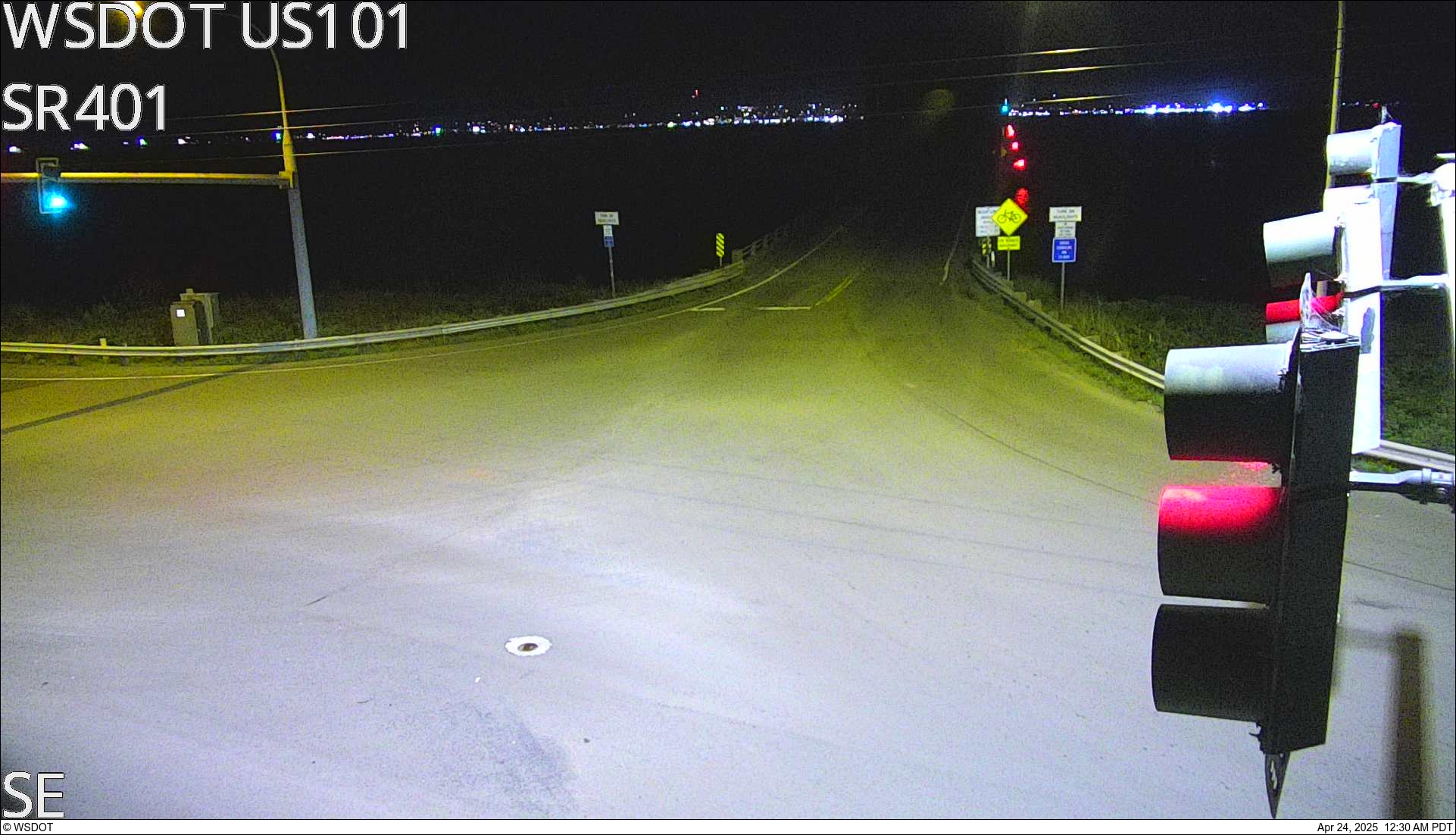 Astoria-Megler Bridge "WA"
Camera ID: 0136
Description: The Astoria-Megler Bridge Cam looks south from the Washington entrance to the bridge, nestled between the Lewis & Clark Expedition's Station Camp and Dismal Nitch.

The Astoria-Megler Bridge is just over four miles long (21,474 feet) crossing the Columbia River at its mouth. The main span is a 2,468-foot steel cantilever through truss, and is flanked by five steel deck trusses, one hundred forty 80-foot concrete deck girder spans, and, at the Washington end of the bridge, seven 350-foot steel through truss spans.

The southern high steel girder section of this bridge forms the world's longest continuous truss bridge, with a 1232 feet span. The bridge was designed jointly by the Oregon and Washington state highway departments. Construction was begun in 1962, and completed in 1966. This bridge was subject to a toll for 30 years but the toll booths have now been removed.

Thanks to the Washington Department of Transportation for allowing us to showcase the Bridge Cam on this site. This cam experiences extreme weather and is, as a result, offline from time to time, particularly during the stormy winter months.
Source: WSDOT.gov
Hi-Tide Resort Moclips, WA
Straight on view of the ocena
Camera ID: 0030
Altitude: 20
Latitude: 47.242748
Longitude: -124.216557
Description: 33 Unit condo complex right out on the beach at Moclips Washington. A one of a kind location.
Source: Hi-Tide-Resort.com
Long Beach Clam Cam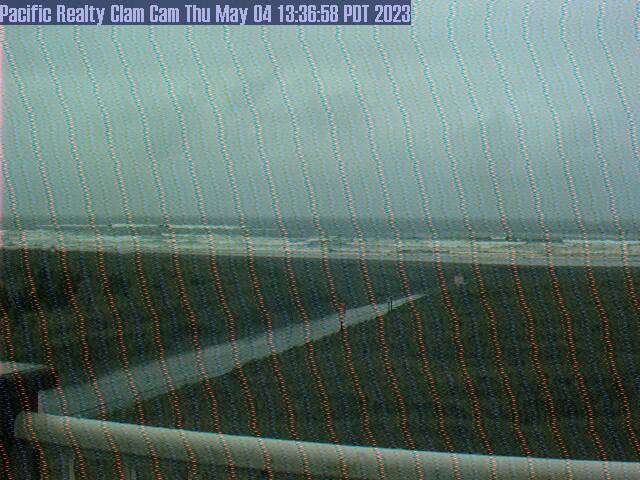 Pacific Realty Clam Cam
These cameras are outside of the area, but may be of interest.
Dungeness Lighthouse South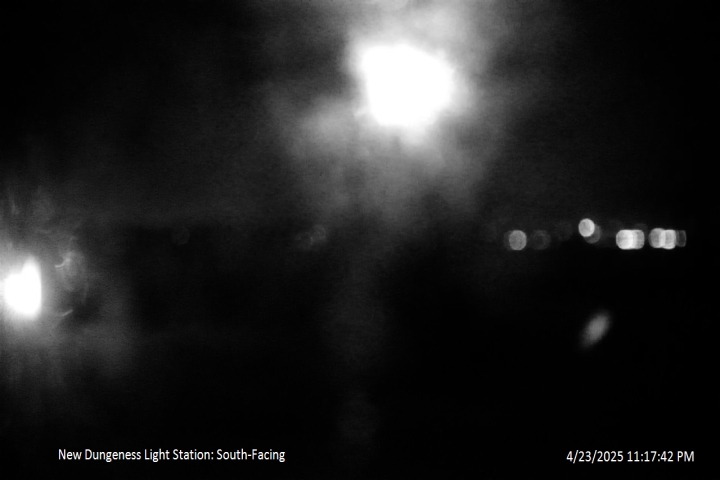 Dungeness Lightstation South View Cam
Camera ID: 0073
Description: The New Dungeness Lighthouse can be found at the end of the Dungeness Spit, the longest natural spit in the United States. At 5.5 miles out on the spit, the lighthouse is a nice day hike for visitors.
Source: NewDungenessLighthouse.com
Forks Washington Camera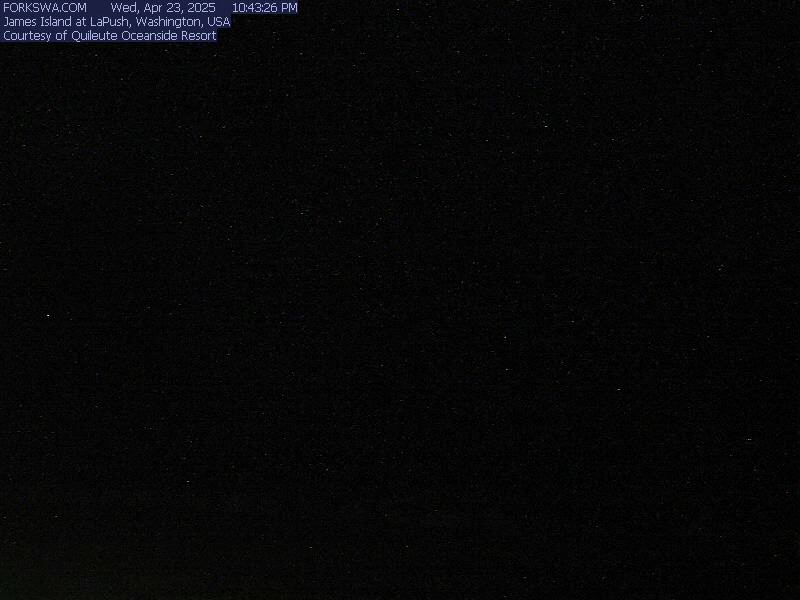 James Island at LaPush, WA
George Washington Inn
Georege Washington Inn View
Camera ID: 0076
Description: Bed and Breakfast overlooking the Strait of Juan de Fuca
Source: GeorgeWashingtonInn.com
La Push and First Beach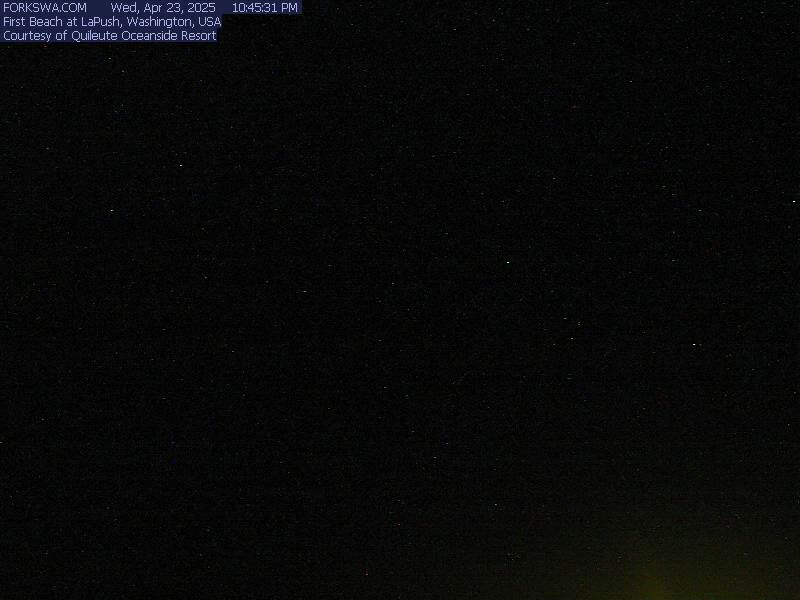 Camera ID: 0066
Description: La Push, Washington is a popular place for fishing, whale watching, beach walking, and surfing. It is home to the Quileute Indian Tribe and part of Clallam County.
Source: QuileuteOceanside.com
Long Beach Heron Cam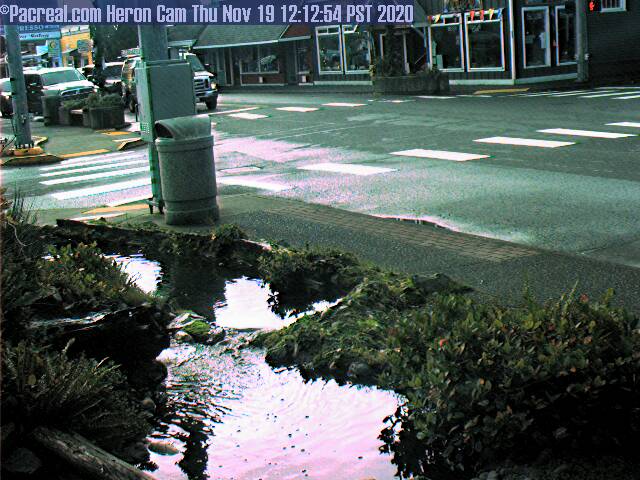 @Pacreal.com- Heron Cam
Camera ID: 0138
Description: The Long Beach Heron Cam is a live web cam which updates its images here every 45 seconds. This camera views the fountain and pond in front of Pacific Realty at the main downtown intersection of Long Beach, Washington (Bolstad & Pacific Hwy).

When the natural fountain was created in 2000, the pond was stocked with a variety of goldfish. It didn't take long for local Great Blue Herons to start gazing from the sky, working up the courage to drop down for an easy meal. The notably cautious and elegant birds soon began dropping in for a quick snack with some regularity.

If you visit often you may see one of these regal birds swooping in for a fishy tidbit. Thanks to Pacific Realty for allowing us to showcase the Heron Cam on this site.
Source: FunBeach.com
Olympic National Park Hurricane Ridge
Camera ID: 0072
Latitude: 47.933260
Longitude: -123.409627
Description: Hurricane Ridge, found a short drive from Port Angeles into the Olympic National Park, is almost 5,200 feet high. In the summer it is popular for hiking and sight-seeing. In the winter visitors can ski, snowboard, snowshoe, and sled.
Source: NPS.gov
Olympic Natural Resources Center
Camera ID: 0083
Description: A view from ONRC looking northeast through the trees to the City of Forks. Forks, WA.
Port Angeles Harbor
Camera ID: 0071
Description: Port Angeles, Washington is a popular destination for people looking to do outdoor activities in the Olympic National Park. It also is the docking point for the Coho and Victoria Express ferries to Victoria, BC. The natural harbor created by Ediz Hook allows a safe haven for boats of all sizes.
Queets Camera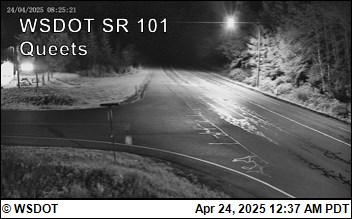 WSDOT SR 101 Queets
Camera ID: 0070
Description: Queets is a community in Jefferson County and is near the Pacific Ocean on Washington's Olympic Peninsula.
Source: WSDOT.gov
Day view
Night view
Day/night view
Live view